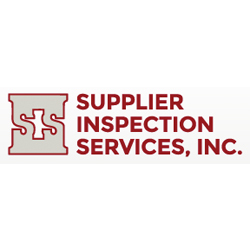 Quality Inspector
Sorry, this job has expired.
Mason, OH
Supplier Inspection Services, Inc. (SIS, Inc.) is now hiring Quality Inspectors. Residents of both Southern Ohio and Northern Kentucky are encouraged to apply.

Pay starts at $14/hr with room for advancement.

Supplier Inspection Services, Inc. provides quality management support services that assist our clients manufacture and deliver high quality products. Our clients include component manufacturers in the Automotive, Aerospace, Appliance and general manufacturing industries.

As a Quality Inspector you will perform visual inspection and rework of manufactured parts.

What you'll love about working with us:
• Variety of work in various manufacturing plants and industries
• Medical, Dental, Vision and Short-Term Disability, upon eligibility
• You'll be paid weekly
• 6 paid holidays, upon eligibility
• 40 hours of paid vacation, upon eligibility
• Retirement program, upon eligibility
• Birthday, Work Anniversary, and Employee of the Month recognition program

• High school diploma or GED
• Manufacturing experience is a plus but not required.
• Quality assurance experience is a plus, but not required.
• Must wear steel toe shoes.
• Must have reliable transportation.
• Must have a valid driver's license and/or driving privileges.
• Background and drug screening are required.
• Must be able to work overtime, weekends and multiple shifts.

• Inspecting and reworking materials.
• Using inspection skills such as visual detection, inspection equipment, and/or measuring devices.
• Ability to following written and verbal directions.
• Basic math skills.

To apply, fill out your information, attach your resume, and click "Apply now", call the phone number provided to schedule an interview, or apply in person today!

We are an Equal Opportunity Employer.
15365